It was only a few decades ago when women were allowed the rights to exercise and participate in our society. If we go down in history, women are subjected to the sole purpose of marrying and being a mother. This misogynistic view is the reason why many women, brilliant women even, are not given the opportunity to contribute to science.
But things changed when all this misogynistic views are dumped and disproved. Women have more and more contributed to the society by means of political interventions, science discoveries, inventions, educations, and so much more. One exemplary model of women in science is the infamous Marie Curie.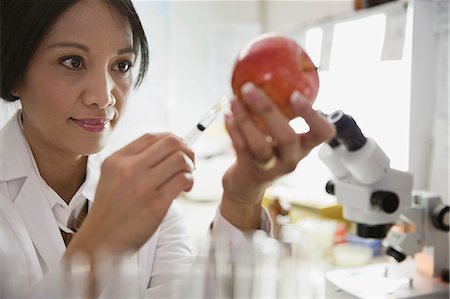 Although women are now welcomed, appreciated even, in the field of science, there still is existing gender imparity within the ratio of female to men in this field. According to the researchers of the UNESCO Institute for Statistics (UIS), female researchers are only composed of less than thirty (30) percent of the world's science researchers.
The Philippines however, ranked 10th out of 144 countries that overcomes the gap of overall gender in the field of Economic participation, Education, Health and Survival, and Political Empowerment. This means that the Philippines have achieved 79 percent gender parity.
According to the reports, there are only 189 researchers for one million Filipinos which put the Philippines to have the lowest number of full time equivalent researchers (FTE's) in the Southeast Asia at 78 million per population.
Even with the small scale of FTE's in our country, Filipina scientist has been making an impact in science. This has been proved when the L'Oreal UNESCO For Women in Science (FWIS) awarded female scientist in four different categories such as:
The Global Laureates
The International Rising Talents
National Fellowships
For Girls in Science
Among these awarded Filipina scientist are: Dr. Aletta Yniguez who specialized in marine science, Dr. Maria Corazon de Ungria a forensic DNA scientist, Dr. Maria Cecilio Conaco who specialized in molecular biology, biochemist Dr. Lourdes Cruz, and last but not the least, oceanographer Dr. Laura David.
Source: GMA