Employers nowadays are getting more and more demanding in their qualification for applicants. Gone were the days where high school diploma holder can easily get accepted in jobs. Vacancy in companies has now been limited to those who have acquired their degrees or rarely to those who have more or less 5 years of working experience.
But what if you're not equipped with a degree or a working experience? What can you do to get accepted by these companies? Worry not because the Technical Education and Skills Development Authority (TESDA) got you covered in zero tuition fee training!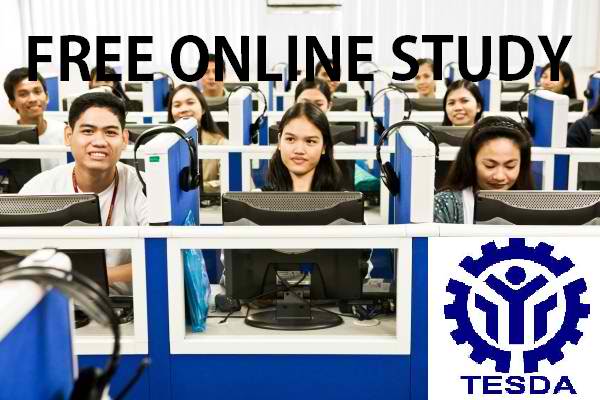 TESDA now offers vocational courses that are accessible in the comfort of your own homes and all you need to have is a stable internet connection. This is directed especially for those who are working overseas (OFW), school dropouts, unemployed adults, students, and even those who are already professional workers. It is available to all who wish to be equipped with skills and knowledge.
Now, here is the list of the available TESDA courses that you can take online for free:
Tourism
Food and Beverage Servicing
Housekeeping
Cookery
Bread and Pastry Production
Trainers Methodology I and II
Health, Social, and Other Community Development Services
Massage Therapy
Beauty Care (Nail Care)
Maritime
Electronics
Information Technology
Basic Computer Operation
Web Development using HTML5 and CSS3
Animation (3D Digital)
Microsoft Online Coruses
Game Development
Software Development Fundamentals
C# Fundamentals for Beginners
Udacity- Google Courses
Smart and Android Mobile Apps Development for Beginners
Smart Technopreneurship 101
Agriculture
Automotive
Diesel Engine Tune Up
Automotive Battery Servicing
Heating, Ventilation, and Air Condition
Entrepreneurship
STAR Online Training Program
Managing Your Personal Finances
Disclaimer: This online training does not give training certificates upon completion online unless you pass the assessment test in the TESDA Assessment Center near you.