A Philippine born undocumented immigrant residing in the Mountain View, California, United States of America was given the privilege of having his name represent a new and unnamed public elementary school in California.
Jose Antonio Vargas was an award winning journalist who was illegally living in the US. Vargas migrated to the US at 12 years old with his family from the Philippines. It was during his essay in a New York Times magazine in 2011 where he revealed that he was one of the thousands of illegal immigrant who resides in the United States. Shortly after winning the prestigious Pulitzer Prize for Journalism, Vargas went on and took the role of immigration activist.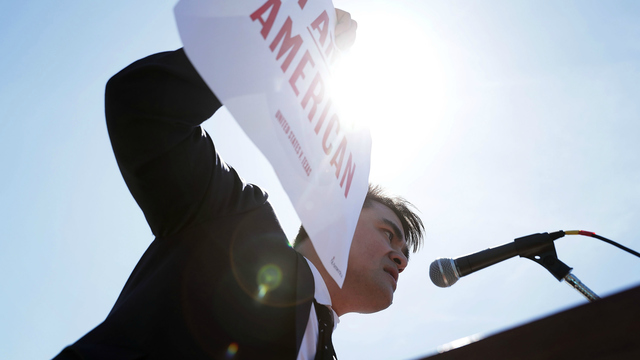 According to the California School Board President Laura Blakely, they wanted to pick someone who embodied the values of what you can do with an education, very much like Vargas does. The Mountain View Whisman School District Board casted their votes last Thursday to grant the name of Jose Antonio Vargas to the as- yet- unopened school.
Steve Jobs and other technology giants who have ties with the San Francisco Bay Area's high- tech Silicon Valley was also nominated for naming the school but it was Vargas who ruled.
Blakely also added that Vargas has been the face of the American dream for so many students who came to the United States as children, and really grew up as Americans without having the privilege of having a citizenship.
Vargas released a very sentimental statement saying that as he was a product of the Bay Area's public school system, he is overwhelmed by the totally unexpected turn of events and that he was deeply and meaningfully honored for the opportunity of having his name used in a public elementary school.
The Jose Antonio Vargas public elementary school is set to open in the August of 2019.
Source: Fox