Suicide cases relating to Depression and other Mental illness has been prevalent and rampant nowadays. Although people back in the days have been committing suicide because of mental health issues since time immemorial, it is alarming that the number of people who commit suicide raised dramatically especially among youth. Other than Depression, the youth of today have been ending their lives left and right for reason such as heartbreak, pressure, anxiety, guilt and many other factors that exhibit poor mental stability among members this generation. With this growing rate of suicide cases, it is advisable for schools (Elementary, High School, Universities, Colleges) to promote Mental Health Awareness among its students.
For instance, the University of the Philippines (UP) promotes a system wide research on the student's mental health called the Diwa Mental Health Project led by Ronald Del Castillo.
Del Castillo started teaching three years ago and observed various mental health issues among students. The Diwa conducts survey that aims to measure instances of depression, anxiety, somatization or the physical complaints with psychiatric causes, alcohol, self-harm, and suicide.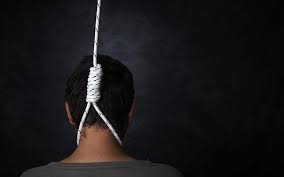 With all the data gathered by foreign and local studies about suicide relating to mental health issues, Sheila Marie Hocson, the Director for Guidance and Counseling of the Far Eastern University (FEU), made sure that students are oriented in their freshman year on recognizing symptoms of mental health issues, and discussing topics regarding sexual harassment, bullying, and HIV awareness.
Hocson also chairs the Philippine Guidance and Counseling Association that helped pioneer the Peer Organization of the Philippines composed of senior high school and college facilitators that are trained in basic counseling and knowledge referral systems, they are called "Junior affiliates of guidance counselors".
Del Castillo also noted that it is obvious that students need some rest as the school demands a lot from students academically that tires them out.
While there are many ways and procedures in preventing suicide activities among students, a simple break, rest, and talk with someone could greatly help those student who suffers from mental health issues.