Recently, a Facebook page named "Palarong Pambansa" has shared a post and a picture that puts the name of an official in a bad light. In this post, the page claimed that teachers should have a weight requirement angering many people on that social media platform be it teachers or not. This post used the name of the Department of Education (DepEd) Undersecretary Toni Umali that resulted in Usec Umali receiving tons of hatred by the netizens.
The office of the Undersecretary of the Department of Education released a statement saying that they will be pressing charges against the users and administration of the fake Facebook page that tarnished the reputation of the office of the Undersecretary.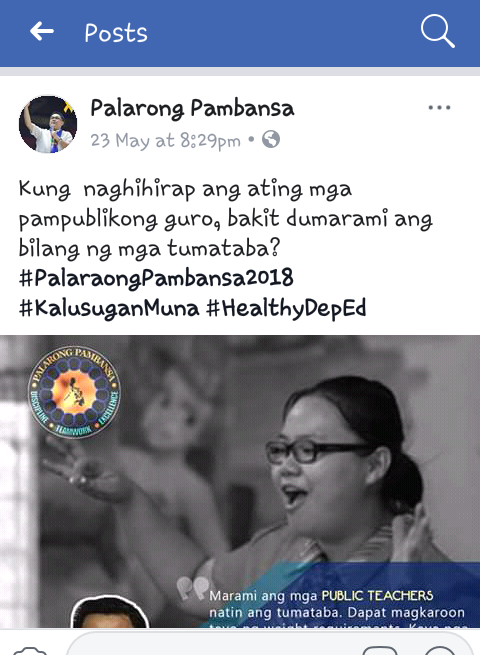 Usec Umali already denied the allegation against him claiming that the viral post with his photo and a quoted statement that fat shamed many teachers who are plus size of the said Facebook page is completely false. Ultimately, in a statement released by the department, they cleared the air by assuring that everything in that post is a lie and they shall take legal action necessary against those who are responsible against these criminal actions. The office also appealed to the public to help share and inform everybody about the fake news, the fake Facebook acoounts, pages and post that shares false information concerning DepEd Usec Umali.
See the post below: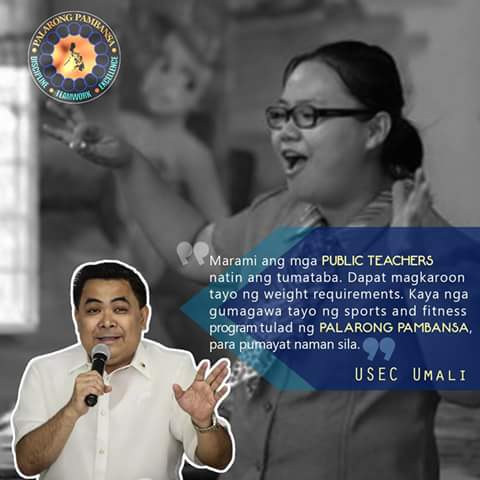 "Marami ang mga PUBLIC TEACHERS natin ang tumataba. Dapat magkaroon tayo ng weight requirements. Kaya nga gumagawa tayo ng sports and fitness program tulad ng PALARONG PAMBANSA, para pumayat naman sila" (There are plenty of fat Public Teachers. It is also right that we implement a weight requirement. This is the reason why we make sports and fitness program like PALARONG PAMBANSA to make them lose weight)
This post have gathered thousands of likes and shares as well as comments from the netizens expressing their disgust and frustration about Usec Umali who as we Know now, was a victim of fake news.
Source: Inquirer