Brigada Eskwela, an annual tradition wherein students, faculty members as well as parents volunteers to help the beautification of the school. With the upcoming school year just a few more weeks away, the Department of Education (DepEd) partnered with various organization and stakeholders from public and private sectors are already preparing for the nationwide Brigada Eskwela program.
DepEd Secretary Leonor Briones released a statement saying, "In Brigada, bayanihan is very much alive through helping hands, and unrelenting commitment to serve and improve the quality of education,"
Communities and stakeholders play an important role in the preparation of the school. Donations are very much encouraged but instead of cash, you may donate construction materials such as hollow blocks, paint, cement, and tools that can be used to repair the schools. Furthermore, school supplies for learners, teachers, and health and hygiene kits will also be greatly appreciated especially in public school.
It is also said that faculty members whose six-day service with Brigada Eskwela is complete, they will be given a three day credit.
Annually, the Department of Education makes sure that every school nationwide is ready and safe for the learners before starting another school year. Brigada Eskwela promotes volunteerism among Filipinos from different social classes.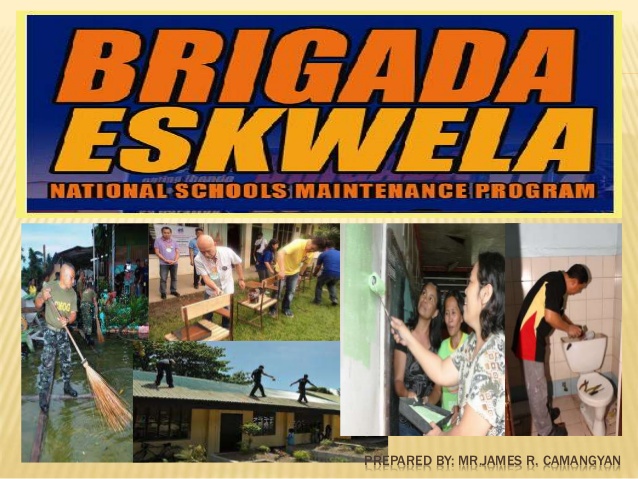 DepEd personnel may also offer their services or help in the Brigada Eskwela program. The department encourages its staff to participate in assisting the program by allotting their time and skills. Employees of DepEd can also give two days of their volunteer work that will of course, be credited as official time.
Briones calls on the community to once again, offer their selfless participation so that we can achieve so much for the learners.
Anyone who is interested to help with Brigada Eskwela whether from the national government agency, private sectors, local government units, international organizations and other individuals may coordinate or contact the DepEd central, regional, and divisional offices, or if they wish, they can coordinate with the school principal of the school they want to help.