The project conducted by the Department of Education (DepEd) called Brigada Eskwela that was launched annually will officially come to a close today. June 2, 2018.
Brigada Eskwela 2018 also known as the "National Schools Maintenance Week" with the theme: "Pagkakaisa Para sa Handa. Ligtas at Matatag na Paaralan Tungo sa Magandang Kinabukasan" (Unity for a Prepared, Safe and Strong Schools Towards a Brighter Future) that was launched on the 28th of May until the 2nd of June this year.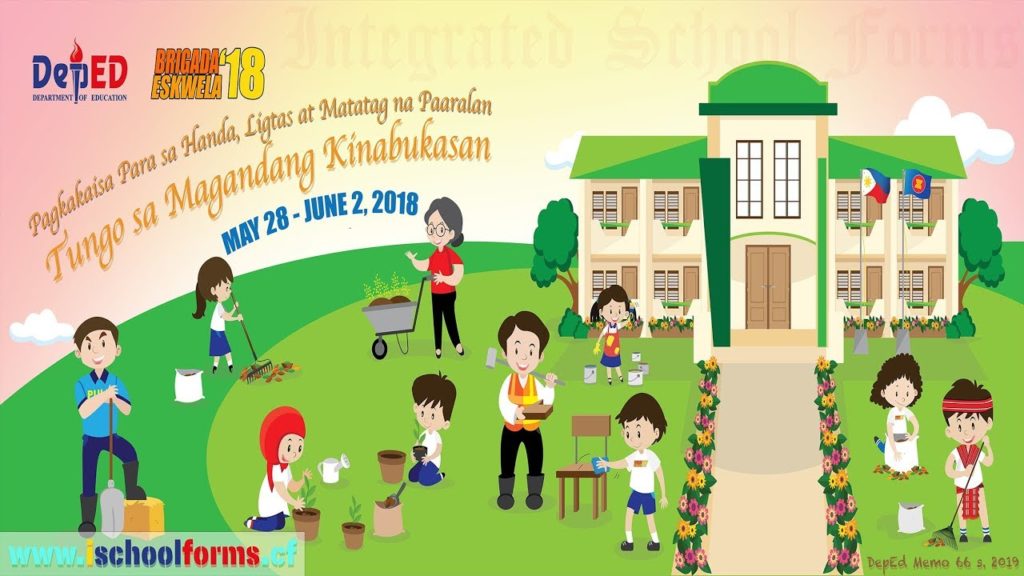 Education Secretary Leonor Briones expressed hers and the department's gratitude for the students, teachers, parents, and other members of the community who took part in the beautification project of many public schools nationwide.
Brigada Eskwela indeed brought together all kinds of people belonging in different social classes in the promotion of a clean, safe, and healthy environment for the upcoming students this year.
Briones also noted that DepEd officials and personnel may continue to improve Brigada Eskwela and help in advancing the quality of the basic education in our country. She ensures the public that it is through their active volunteerism and participation in the National Schools Maintenance Week that the opening of classes shall run smoothly and that learners would enjoy the school environment that is conducive to learning in the upcoming school year 2018-2019 that will formally start this 4th of June.
Brioned also added that the Brigada Eskwela campaigns for the different efforts put together by the department in ensuring that students shall receive a quality, accessible, relevant and liberating basic education and this involves the department's campaign against illegal drugs, wash-in-schools, disaster resiliency, and the project EskweLA BAN sa Sigarilyo that aims to promote the smoking ban in schools.
Aside from this, to further encourage the Filipinos in volunteerism, more and more companies team up with DepEd to propose their respective nationwide volunteerism programs in accordance with DepEd's Brigada Eskwela campaign.
Source: Manila Bulletin