Adamson University released a statement today, May 12, 2018, addressing the concern regarding one candidate's claim of being part of a non–existing organization. Reiner Allen Mendoza Linga, an aspiring Sangguniang Kabataan (SK) Chairman candidate of Brgy. Poblacion Malvar, Batangas City apparently stated in his educational credentials that he was the president of an organization called Adamson Psychological Society Academic Year 2014 to 2015.
To clear the waters, the Adamson University Psychological Society released a letter disproving Linga's claim.
The letter explained that there is no existing Adamson Psychological Society. However, the official and recognized student organization for Psychology Students is Adamson University Psychological Society.
They further explained that The Adamson University Psychological Society does not have any malicious intent of ruining his candidacy. Thus, the sole reason the organization is releasing the statement is the need to establish the fact that he had never been President of the organization not even during 2014 to 2015 as he claimed.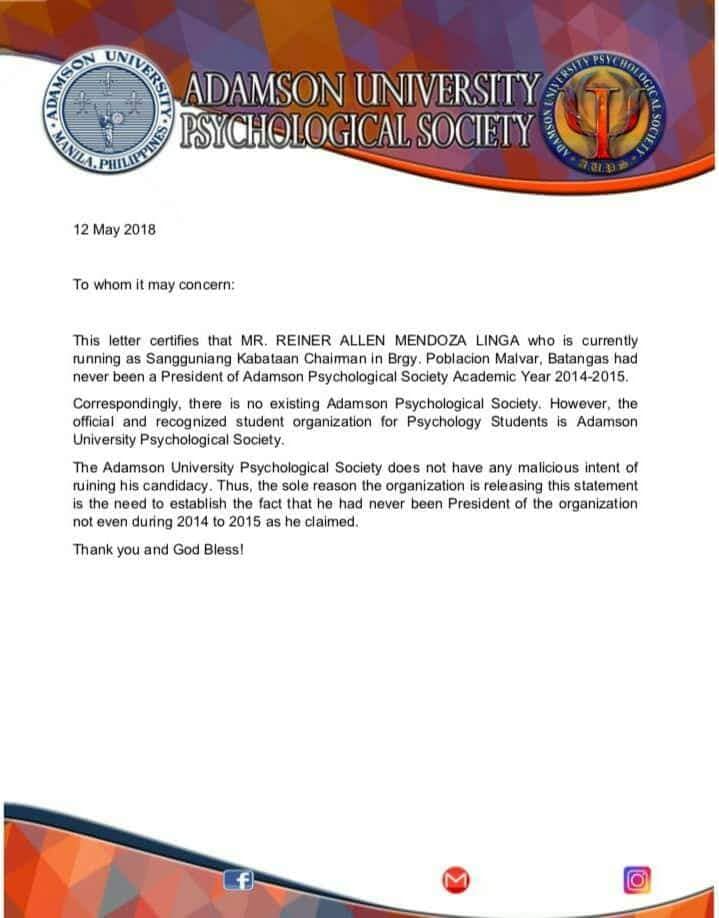 Linga has yet to respond to the issue. The records showed that he was of course, a bonafide student of Adamson University but was not a president of the said organization. However, some people are commenting on the Adamson University Psychological Society's facebook page about unsettled issues with Linga. One person actually took to the page's comment section his rants about Linga's debt amounting to 1,000 pesos and saying a kagawad of Linga already messaged him to settle the dispute. This comment resulted in other people posting screenshots of rants regarding Linga's debt from other people. Linga apparently loves to borrow cash and block people after receiving it.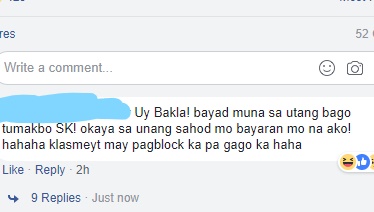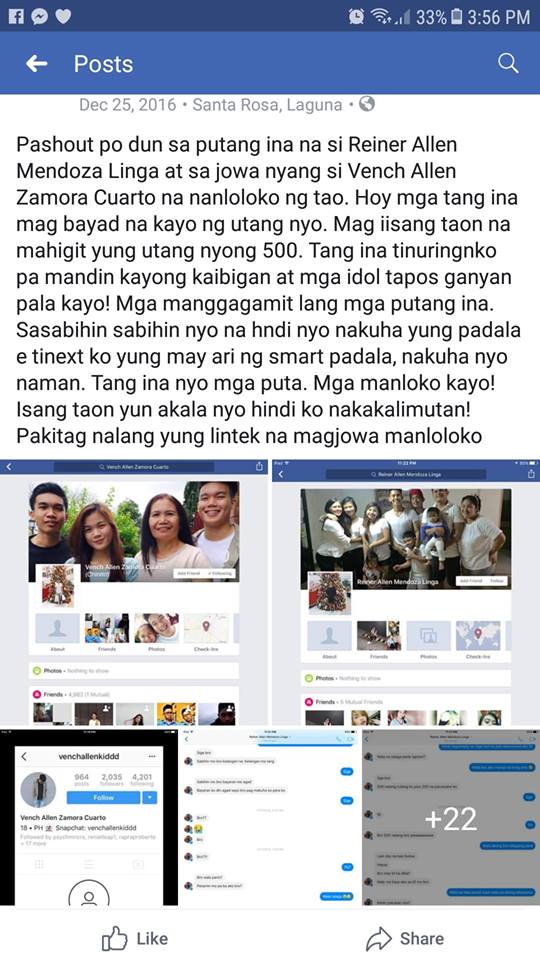 So a piece of advice for voters out there, don't readily believe anything unless they can prove it and for candidates out there, be honest! If you cannot provide honesty in mere credentials then what can we expect from you but dishonesty right? Be always mindful and sincere in serving the Filipino people.